Looking for a landscape painting?
Sille Gallery offers a wide range of landscape paintings
• Contemporary art
• Both for rent and sale
• By Dutch artists
• Realistic, figurative, spherical or abstract landscape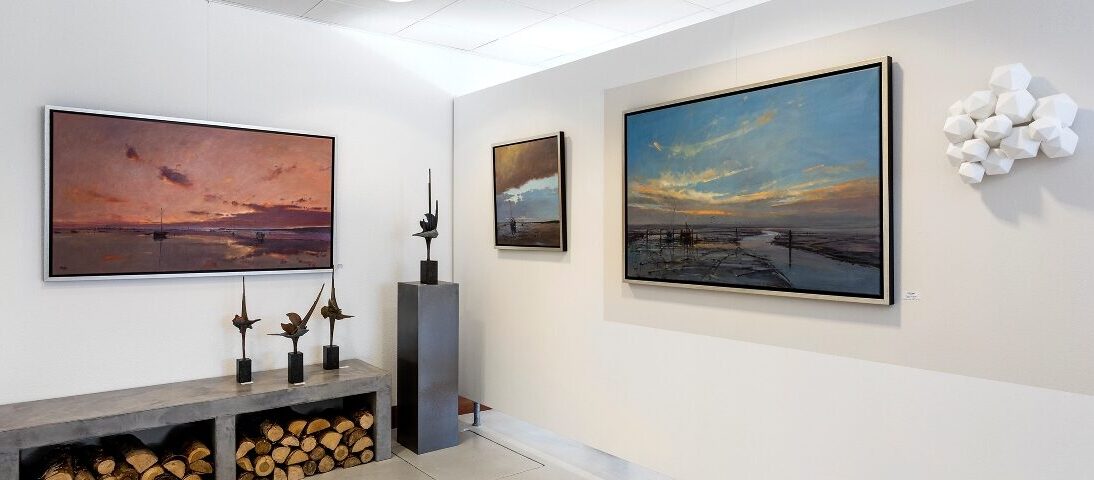 In our collection you will find all our landscape paintings, these are more than 120.
Below a small number of examples of different artists from our gallery.
Click on the image for more art by this artist.
Landscape abstract
At first glance, landscape and abstract are opposites. But the combination creates a pleasant variation among our artists who work within this theme. Even if it comes from other spheres, when we see an abstract painting we often add a sky, horizon or trees. The inspiration of nature lends itself perfectly to abstract shapes. Colors do not have to correspond to reality either. This combination keeps the brain stimulated, much more than when looking at a traditional landscape painting.
Would you like to commission a landscape painting?
Perhaps there is currently no painting available from your favorite artist? Our artists also frequently work on commission. Contact us and we will be happy to help you.